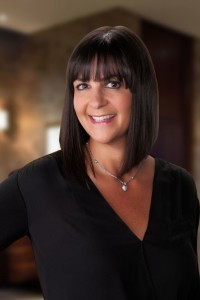 A native of Chicago, I graduated from the University of Miami in 1988 and have remained in South Florida ever since. I happily reside in Lighthouse Point with my husband and two sons. I am active in the community and with several local charitable organizations including Food for the Poor, Freedom Fighters Outdoors, Lighthouse-A-Glow, the Lighthouse Point Keeper's Day Committee, Pompano Beach/Lighthouse Point Chamber of Commerce and I am proud to sit on the Professional Standards committee for the Realtor Association of the Palm Beaches and Greater Ft. Lauderdale Realtors.
A Realtor with Campbell & Rosemurgy's Deerfield Beach office, I understand that excellent communication is the cornerstone of any successful relationship. I have used my communication skills to emerge as one of Lighthouse Point's premier Realtors and top producing agent in my company.  I attribute my success with my desire to understand and focus on each client's unique needs and wants and with this knowledge, I am able to deliver top results for my clients and generate an impressive list of long-term customers and referral sources.
Honesty and respect is always at the forefront of my dealings, and I've learned that in order to be successful in this business, integrity and an excellent reputation among peers and clients are absolutely crucial. It is my goal is to make sure that each client I work with is completely satisfied.
In today's tight market, buyers and sellers understand that choosing a real estate agent with the proper knowledge of the market, tools, skills and experience can be as challenging as the home buying or selling process itself. With the many avenues of online shopping for a home, buyers and sellers want to know that their agent has an open line of communication day or night.  My phone is always on and my office door is always open!
Kiku Martinson, Director of Real Estate for Campbell & Rosemurgy quotes,
"Julie's education and extensive marketing background provide her with the knowledge she needs to gain the most exposure for her listings and over-produce results for her clients.  Julie knows it simply isn't good enough to list a property on MLS in today's market…you have to do everything possible to gain exposure for each property to secure top price."
Mac and Renae Dillard are repeat clients and state,
"We had such a good experience with Julie when we bought our house in Florida. When we decided to sell our waterfront home, it was no question that we would use Julie again. She always made herself available to us as our agent any time we called. We conduct real estate deals all over the country, and Julie is the most knowledgeable and competent agent we have ever come across. She has become a friend and adviser in this volatile market. She will research anything you have questions about and is very reliable in everything she does for you as a buyer and as a seller. When we decide to purchase again, Julie will be our Realtor. We only wish we could use her for all our real estate dealings! She is very connected with the community and that is extremely important. If you're looking for a professional, connected and competent realtor, you have found her. Lighthouse Julie is a beacon of light in a storm of realtors…
My success in the local market is a result of my love for the area, and my ability to sell the unique lifestyle we all enjoy.  There is no greater reward than serving my friends and neighbors in the south Florida area.